We transform Companies
We promote the success of our clients with human talent solutions adapted to their needs through a multidisciplinary, comprehensive and innovative approach.
Recruitment
We focus on finding the right person for the challenges your business faces. Whether for needs to change the Board Directors, a change in strategy, face more demand or increase competitiveness in the marketplace.
We always guarantee our service & results.

We know and understand the market.

Flexible and adaptable methodology.

Expertise per industry/sector.

Confidentiality with both clients and candidates.
Executive Search
We support the strategic growth of your clients by providing adequate and committed staff. We summon the most qualified candidates, from functional managers, directors, vice presidents, to general managers and CEOs. We are part of "Cornerstone International Group" for a global scope and increase international reach.
Our headhunting services have demonstrated its high effectiveness. Our placed candidates have remained more than 1 year in the positions, ensuring a 100% compliance guarantee.
Our services include executive searches in Argentina, Chile, Colombia, Panamá, Guatemala, Nicaragua, El Salvador, México and United States.
Career Transition
Individual career transition
It is a service provided to employees of organizations that wish to support their staff when leaving the company.
Since the incorporation to the Career Transition program, the person/employee will have at his/her disposal the necessary support to understand what requires obtaining a new job. A personal coach will accompany the exit employee throughout the process and provide the tools to achieve success. 
Our services include unlimited technical assistance (until the transition is completed) on a one-to-one basis. This service is also tailored to each professional and his/her future work.
Career transition for groups
It is suitable for groups of workers under restructuring process or due to closing of a company.
The service is provided through the workshop modality, in which the particular concerns of the employees are addressed and they are trained to rejoin the labor market as soon as possible.
After the group sessions, individual follow-up is given, if required.
Training to grow / Our syster firm Avantem
We promote, design and develop training programs for all sectors and management levels, operational, intermediate and directors who need to improve their skills.
We have a team of consultants with great professional and pedagogical experience that combine different specialties and that stands out for its ability to:
Understand the training needs of your organization and propose the most appropriate design and methodology for them.
Promote the development of teams based on the strengths of their members.
Promote your investment profitability through the achievement of practical and tangible objectives.
Take advantage of the best of people, contributing to the development of their potential.
The methodological process to design the training programs focus on analyzing:
Previous development of the teams and their current level of competence.
Organizational status diagnosis.
The objectives of the company and its future strategy.

Possible alternatives aligned with the result of the analysis.

The culture of the organization.
Recluta is the only firm specializing in IT sector
As a candidate, we offer you the opportunity to grow and meet your professional passion.
As a client, we provide you immediate human talent management solutions, according to your needs.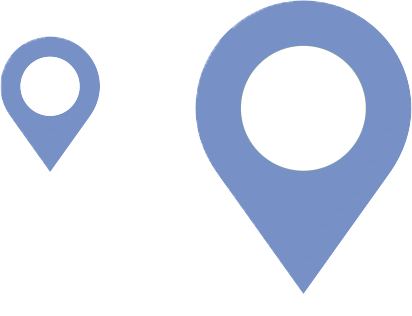 Latitud Dent Building, Suites #205 and #206, Boulevard Dent, San Pedro. From NE corner of San Pedro Mall, 1 block West. San José of Costa Rica. Find us on Waze: Recluta Talenthunter.